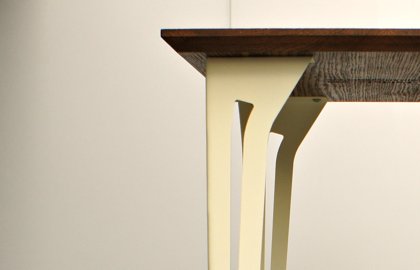 Solid bones
Today, too much furniture is made from Medium Density Fiberboard, also known as "sawdust and glue." Even designer furniture often just adds a thin wood veneer that doesn't improve its longevity. rev-->table's solid oak tabletop has continuous grain that makes it stronger and stiffer than artificial wood. We don't take any shortcuts with the legs either. They're laser cut from cold-rolled steel, bent on computer-controlled press brakes, and then finished with an industrial-grade powdercoat that will look great for years. Using digital manufacturing processes, we're able to make a high-quality table for a reasonable price in the USA.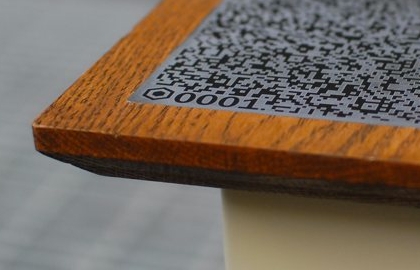 Digital DNA
At creation, the digital design files used to make your table are permanently embedded in it's surface. A powerful laser permanently etches every bit into a durable aluminum plate. You don't even need to rely on the Internet being around to access the data — it's all right there in the code. Any smartphone can scan the two-dimensional barcode to retrieve the stored DXF files.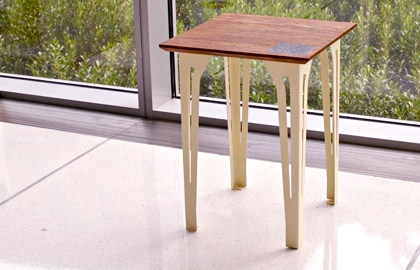 At home at work or at home
Contact us for customization options, quantity discounts, and
trade pricing.